Homesteading Your Home
Savvy Back-To-The-Land Tips
Techniques for Homesteading Your Home. Feeding the family from the homestead today is a simpler way of life with a modern twist.
Backyard Farming Strategies
Sustainable Living Techniques for the Backyard.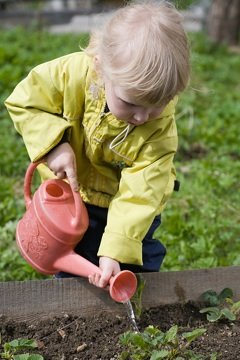 Homestead homes are making a comeback, the country life's not just for country folk anymore. No matter where you live there are ways to rekindle the vital connection between yourself, your home and your planet.
Rooftops, patio gardens, urban yards and roomy acreages can all be successfully homesteaded to one degree or another. Evaluating the resources available in your space can uncover a surprising number of strategies for homesteading your home.
Below you'll find several aspects of homestead living and suggestions for making a few small changes in your daily life that will have great impact on your family and the way you work with th elements.
Tips For Practical Homesteading. Your Home is an Untapped Resource.
There are tons of simple and inexpensive places to start homesteading your home. The most important thing is to start somewhere!
Between this site and others on the internet you'll find all the info you need to reconnect with "Dear old Mom" (Mother Nature) and start homesteading your home, today.
Visitors to our Homesteading Your Home page may also be interested in the following pages.
Homesteading Today