Green Insulation
Go Green with Eco Insulation
Green Insulation has a rapid payback to you and to the planet. Here is Going Green at Home's list of Best Eco Friendly Insulation Options
Eco Friendly Insulation Options
Going Green's Top Picks for sustainable insulation that gets the job done without the negative impact.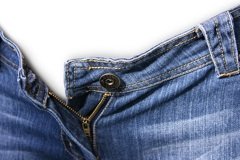 Who says eco friendly insulation can't be sexy? Homes are being swaddled in all kinds of materials that may surprise you.
Just the act of adding insulation bumps up the green factor in your home. Rather than spending loads of money on heating and cooling your space, insulation pays for itself over and over again by keeping the space at the desired temp. Doing that prevents tons of emissions from entering the environment by reducing the amount of energy needed to keep your living space comfortable.
In order to make our "best green insulation" list the product must have minimal impact on the environment and have a high insulation value.
Best Types of Green Insulation
Recycled Paper or Cellulose - is the least expensive type of eco insulation and works well as long as you have a plastic barrier so that the paper fibers don't enter your living space in the form of dust, lots of dust. Also, as with most types of insulation, getting it wet will make it useless as an insulating material (except during a wet installation).
Recycled denim - Blue jean insulation fibers are made from post industrial (scraps from the cutting room) denim and cotton fabrics. Not the cheapest alternative but it's easy to work with and has no negative affect on indoor air quality.
Sheep Wool Insulation - Natural, non-flammable, eco friendly insulation. Installers love it. No gloves, no masks, no glass fibers and unlike cellulose, wool fiber doesn't settle, it stays where you put it. More about wool insulation.
Eco Fiberglass - Fiberglass is getting a green makeover from some forward thinkers in the insulation field. Johns Manville , a long time fiberglass insulation manufacturer, led the way in 2002 and developed a more friendly product that contains at least 45% recycled materials and use binders that have zero formaldehyde. Other fiberglass insulation manufacturers are boarding the green bandwagon.
Enviro Spray Foam Insulation - Fits precisely into crevices and irregular areas which makes for double the R value per inch of traditional batts. Soy or castor based spray foams cost a little more than other insulation options but they don't sag or settle and you get more bang per inch of area covered than. Among its plusses; it is produced from plant-based and recycled renewable resources and offers no food for rodents and other pests.
Green Insulation Factors to Look For
Renewable Raw Materials - Does the product contain renewable or recycled materials?
Air Quality/Dust - Does the product contain materials that could potentially do damage to the air in the home?
Migration/Settling - Will the product stay where it was installed or will settling occur over time?
Transport - Is the product manufactured locally and were the raw materials obtainable from local sources?
Years of Service - How many years can the product be expected to function well?
Re-integration into planet - Is the product recyclable once it reaches the end of its productive life?
Flammability - Is the product naturally flame resistant. Has it been treated for non-flammability? What was it treated with?
Cost per 1 square foot of R50 - The best way to compare cost is to compare the price of insulating a patch of the same size (1 sq foot, 1 sq meter, etc.) and R-value. What is the cost of applying the product to a value of R50 to one square foot?
Pay Back Time - How long does it take for the installed product to compensate for the environmental impact of manufacturing it? And how long will it take for the product to have saved enough energy to pay for itself?
Moisture - How does the product react to moisture/condensation?
Critters - Does the product have a nutrient value that could draw and support bugs and vermin?
Sound - Does the product muffle sound adequately?
Insulation, properly applied, has a positive effect on the environment because of the dramatic decline in the amount of energy required to keep the space at a stable temperature. Many products that are composed of environmentally questionable materials are touted as eco friendly because of the positive effect their installation will have over the years. There's a difference between a job being environmentally friendly after being completed (using less energy) and using a product that is environmentally friendly to produce and install.
Going Green at Home recommends products that have minimal impact at every phase of their life, from manufacture to end of life re-integration.
Remember too that certain structural materials can supply all of the insulation value you need. Straw bale and rammed earth houses are made from environmentally friendly materials and need no additional insulation in the walls.
Visitors to our Green Insulation page may also be interested in the following pages.
Eco Friendly Flooring
Green Countertops